Plow Maker Farms
Organic Psamathe Tomatoes

Smoky flavored luscious plum red tomatoes that are a favorite of humans and dragons alike. These are Jane's absolute favorite pasta tomato. It is difficult to sneak a juicy ripe one out of the greenhouse without her eagle eyes spotting it and confiscating it for her later enjoyment. No wonder we have to rely on magical beasts to procure our Psamathe for us.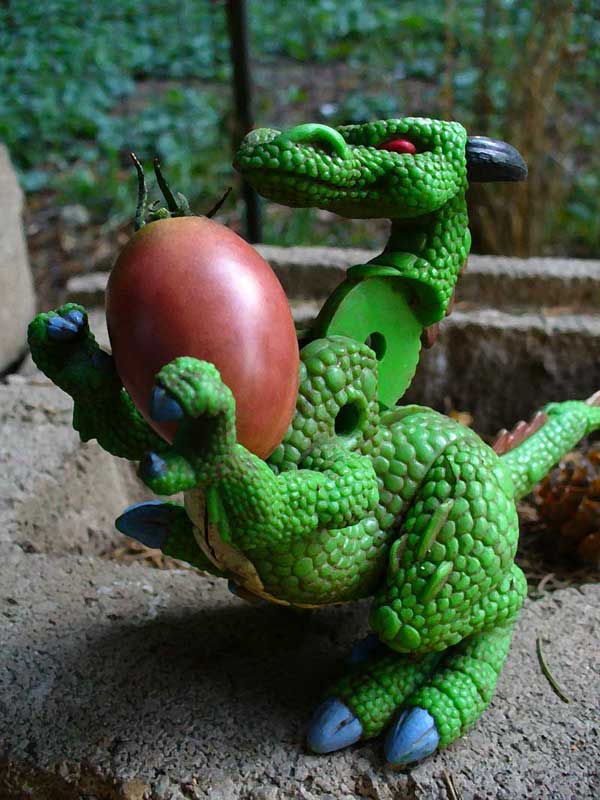 The taste is in between that of a black and a red tomato. It is truly unique and delicious no matter how you eat it.
When asked to describe taste, Jane responded, "Yummy, yummy, yummy."
Interesting fact: This luscious tomato was named after Neptune's smallest moon or satellite, Psamathe. Psamathe the moon was named after Psamathe the sea nymph or nereid from Greek mythology. Unlike the sea Sirens, who sang sailors to their doom, sea nymphs were often helpful to those in peril at sea.