Plow Maker Farms
Nectar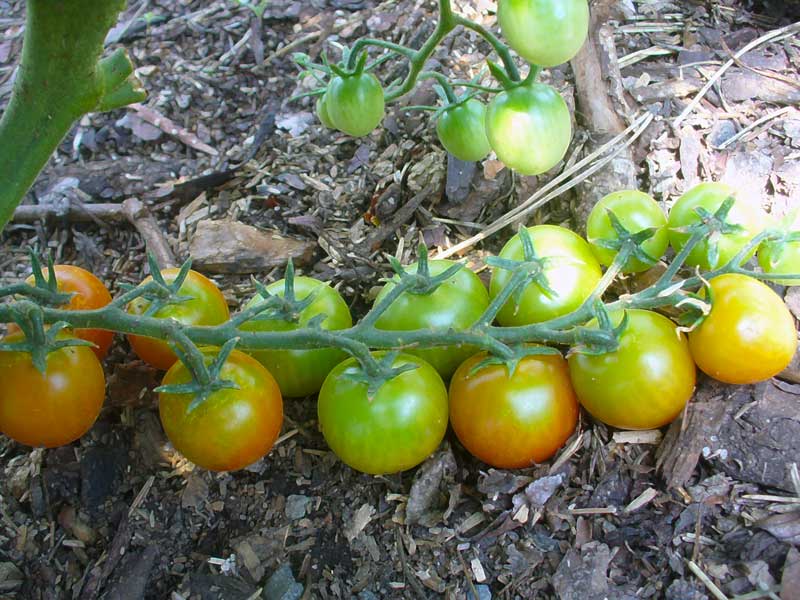 Picture: Pretty Nectar tomatoes all in a row.
If you love sweet tomatoes with a deep flavor you need to try Nectar. This bright red-orange cherry tomato is sweet as a muskmelon and much more portable! Grab a handful to add to your lunch or half to put on a simple spring salad.
Nectar has a rich deep flavor that perfectly complements its sweetness. This yummy tomato is perfect for those who like their tomatoes low in acid and high in sugars. Nectar is extremely tasty with a nice crunchy bite. It is extremely hard to just eat one!