Plow Maker Farms
Honeydrop Cherry Tomato
This is an open pollinated tomato with an extremely fruity sweet taste. Some describe the taste as sweet tomato with a hint of honeydew melon. Others compare the flavor of Honeydrop Tomatoes to that of a light grape. The taste is very complex for a cherry tomato.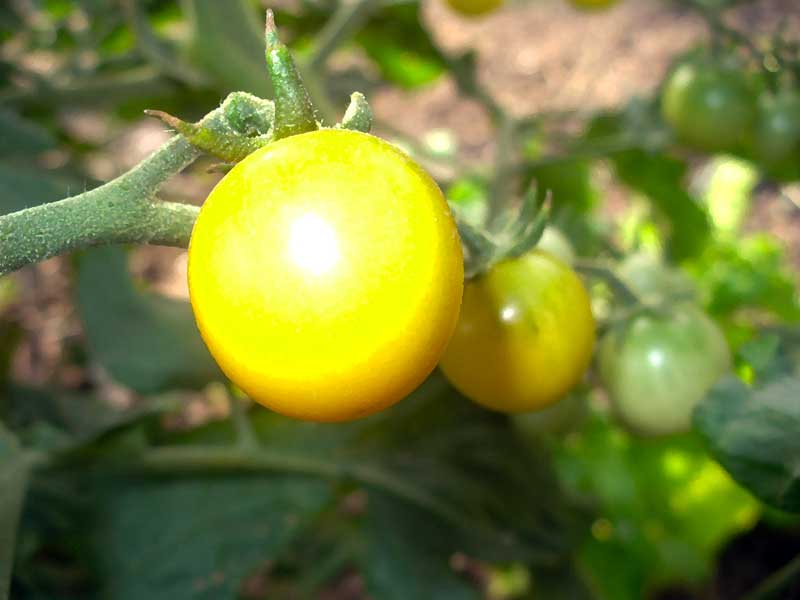 Honeydrop Cherry Tomato is more smoothly sweet than acidic. Its bite sized juiciness make it perfect for a light summer salad or to add a bit of sweetness to a turkey club sandwich.
The color of these little beauties ranges from light yellow to a melony orange. The original plant was found by Rachel and Tevis Robertson-Goldberg as a sport growing in Crabapple Farm in Chesterfield, MA.