Plow Maker Farms
Csikös Bötermö
This Hungarian bicolored heirloom tomato has a deliciously tangy taste. Perfect for people who want a more acidic fruit. Small open pollinated fruit is orange red with yellow orange stripes. It may be one of the prettiest tomatoes we grow.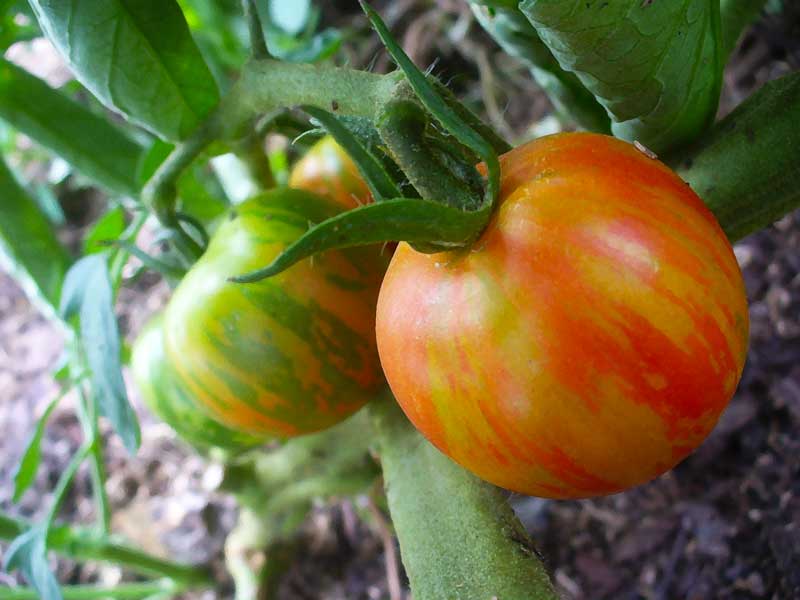 Picture: Organic Csikös Bötermö Tomatoes pose for their portrait!
The name Csikös Bötermö means "striped productive" in Hungarian. These gorgeous round tomatoes are both striped and prolific. Acidic tomatoes are great in a tangy fresh salsa or as a tart appetizer.