Plow Maker Farms
Brin de Muguet
This French heirloom cherry tomato has the nom de plume of a beautiful flower. Brin de Muguet means "Lily of the Valley" in French. Unlike the bell shaped white flower of the same name, Brin de Muguet develops sweet flavorful deep red fruit.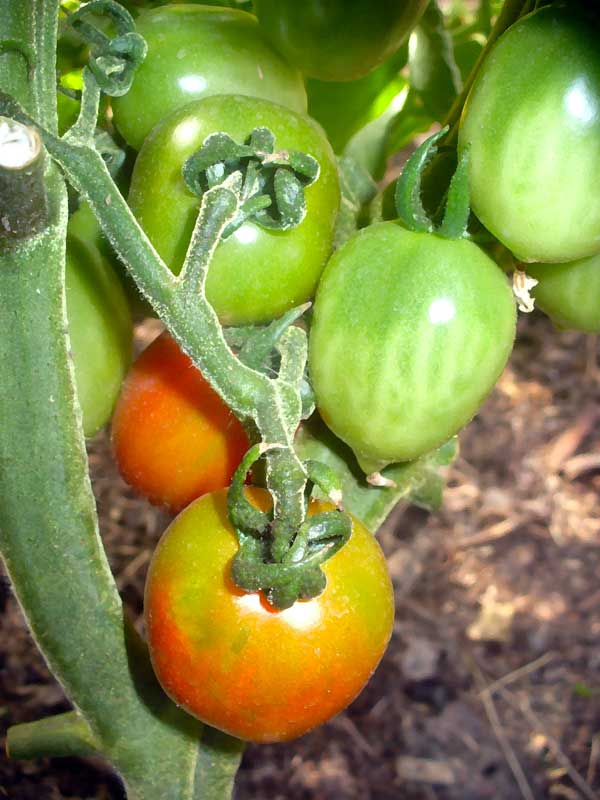 Picture: Note the distinctive point or 'nipple' at the end of the Brin de Muguet tomatoes.
The large cherry tomatoes are slightly elongated with a pointed end. Brin de Muguet tomatoes have a softer texture. They are wonderful in salads but also excellent canned whole.