Plow Maker Farms
About Us
Plow Maker Farms is a family farm that grows great organic food.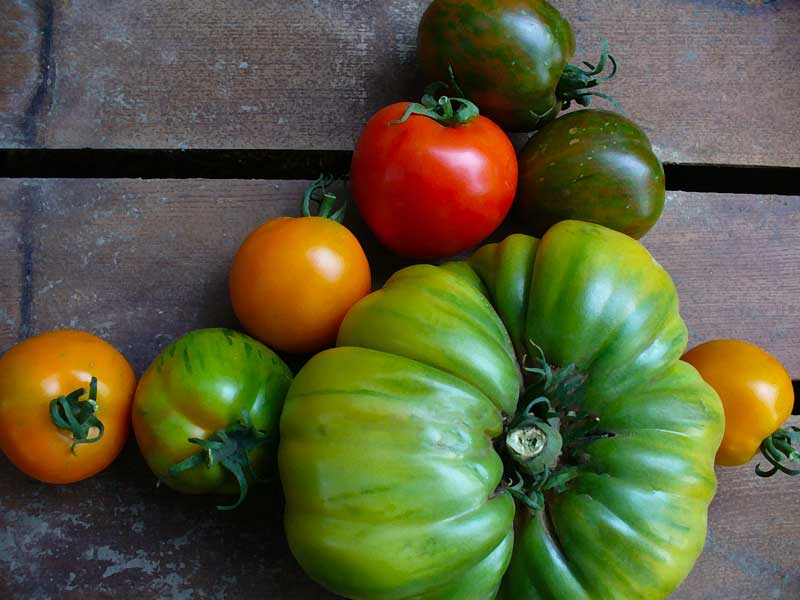 Our motto is simple: delicious food grown organically. We don't spray chemicals on our crops and we protect and develop insect and wildlife habitat. We don't want to eat toxins and we are betting that you don't either.
Our Name
Plow Maker Farms came from our family name Fluegel.
Fluegel is the Americanized spelling of the South German family name Pflügl or Pfliegl (and you though Fluegel was hard to spell!). It means 'plow maker' or 'farmer' in German. Likewise the Middle High German word pfluoc means 'plow'.
The German name Flügel also means a 'wing', which can describe a jutting piece of land extending beyond the boundaries of a farmer's land.
Odd fact: Fluegel (Flew-gal) has an Urban dictionary meaning. It is used as a verb: to be Fluegeled. i.e. "I was so Fluegeled last night" or "That's so Fluegel". Or used as a noun: a person who entertains and is an urban legend.
Farmers
Steve Fluegel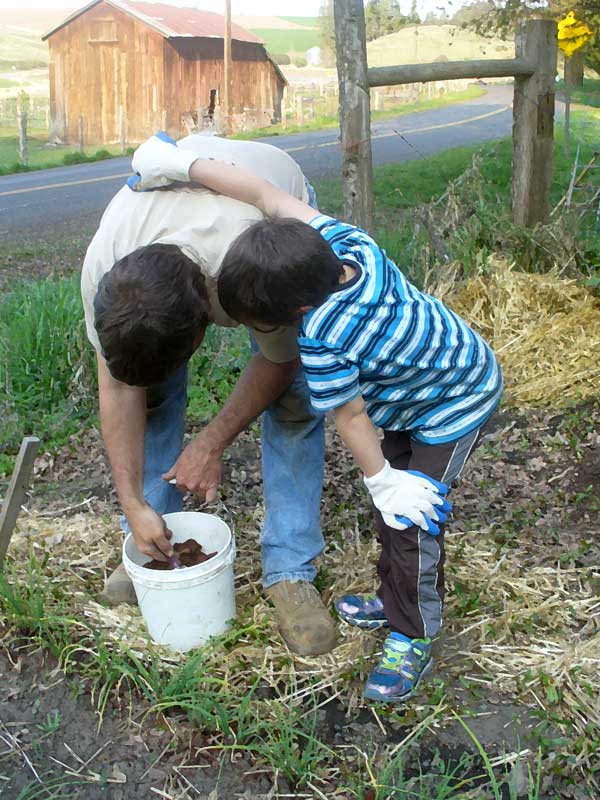 Picture: Steve and Ollie work with shallots.
Steve started Plow Maker Farms so he could spend time with his children; Annabelle and Ollie. Steve likes to experiment with different plant varieties and organic growing conditions. Currently he is testing organic raspberry varieties and shallot production.
Steve grows many different varieties of heirloom tomatoes. Tomatoes come in all colors, shapes and sizes. If you have only been eating red tomatoes from the grocery store you may want to try some of the different heirloom tomatoes available.
Jane Fluegel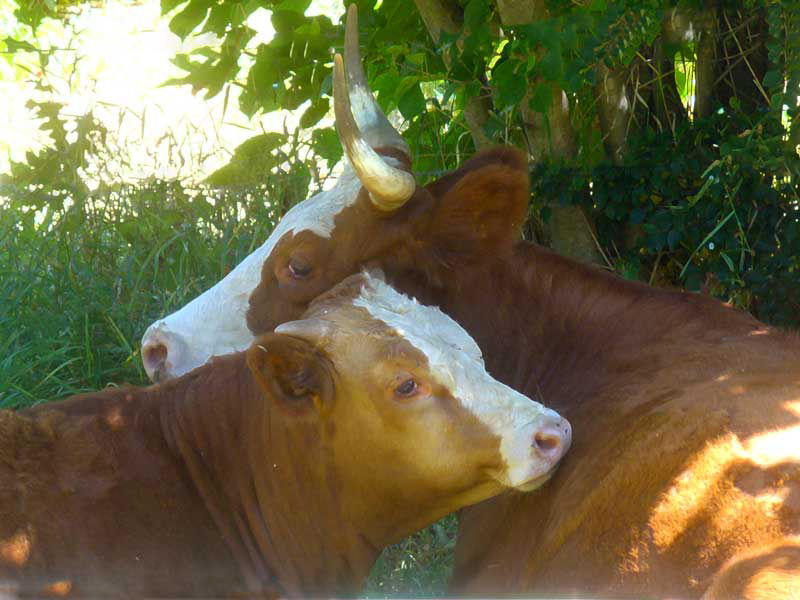 Picture: Smiley and her bull calf share a quiet moment. Smiley is a member of Jane's cow herd.
Jane enjoys spending time with her grandchildren and her happy cows (not necessarily in that order). Currently she has six calves and six grandchildren so they are neck and neck.
Jane is actively increasing pollinator habitat on her farm. She is currently planning a native berry bed, beetle banks and windbreaks. Jane also designs beautiful landscapes using native and low water use plants.
Susan Fluegel, PhD
Susan refused to help care for tomatoes but somehow got convinced into dehydrating approximately 1 ton of tomatoes. Luckily, 'sun-dried' heirloom tomatoes are actually pretty tasty.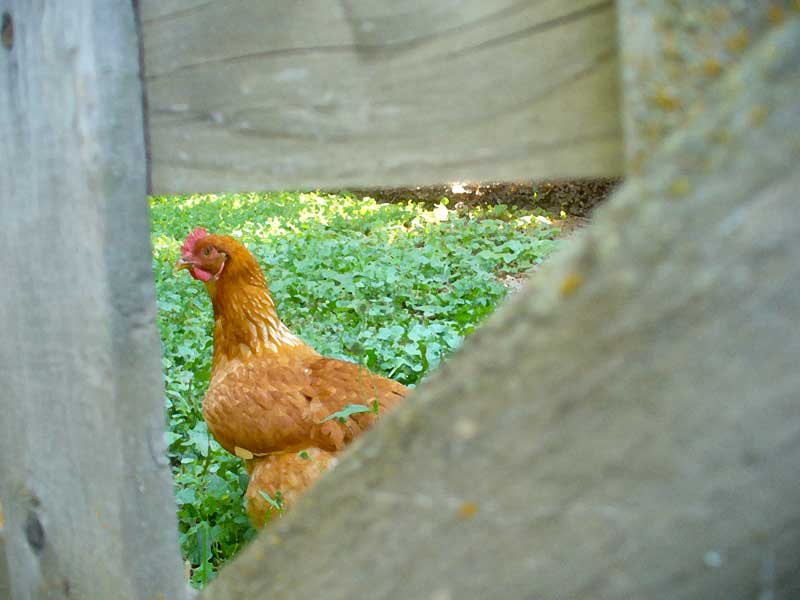 She is responsible for website design and development, most photos, and all tall tales on the website. Her other websites include Grey Duck Garlic, providing you with everything you ever wanted to know about organic garlic, MooScience, promoting healthy whole milk products with real science, and Dudley Loomis Post 6, a site for the local Moscow Idaho Legion chapter.
Susan is a Nutritional Biochemist with a MS in Entomology; BSs in Environmental Management, Biology, General Agriculture and Food Science and Human Nutrition; and a minor in Chemistry. She believes that natural wholesome food is healthy for everyone and that grumpy people should eat more fat (preferably in the form of ice cream).