Plow Maker Farms
Do you want to know more about organic tomatoes, raspberries and saskatoons? Read about the varieties we use as well as berry growing tips and fun heirloom tomato recipes.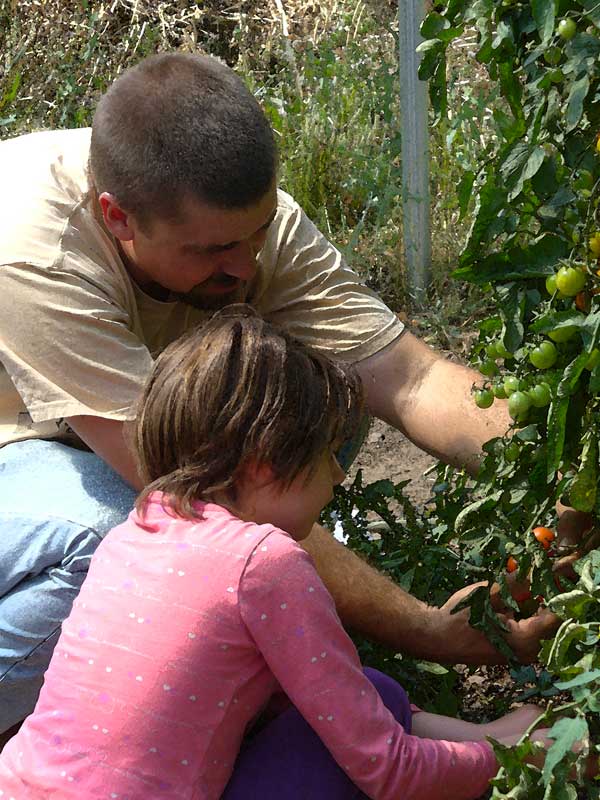 Picture: Steve shows Annabelle how to determine which tomatoes are ripe.
Are you curious about home grown agriculture? We have the answers to your questions. Or at least those questions pertaining to vegetables and pollinators.
Why are heirloom tomatoes so much tastier than commercial store bought tomatoes?
What makes commercial tomatoes so bland?
Who was Harvey Wiley and why did he have a team of young men eating food preservatives?
Why you should buy local honey.